rhd280
Regular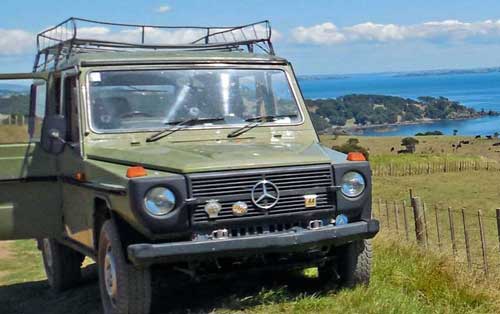 Date registered: Dec 2014
Location: New Zealand
Vehicle(s): 1982 280GE LWB RHD
Posts: 62


NTG4.7 Mystery: Reverse camera works in video mode but not reverse mode
---
NOTING THE LAST POSTING IN THIS FORUM WAS 2019, I HOPE IT GETS READ. MAY NEED TO CROSS POST IN ANOTHER FORUM - ADMIN PLEASE ADVISE
--------------------------------------------

MY 2012 SLK-200 JDM Head Unit was reprogrammed for New Zealand and works fabulously. Except for one problem.

Put it in reverse, the screen goes black with the yellow guidelines, but no video.

So I ordered and installed the following products recommended in a posting at SLK World
Camera: https://www.amazon.com/dp/B0B7WY3T6C
Cable: RG316 Fakra Female Angle to RCA FEMALE RF Cable FAST-SHIP LOT | eBay (3 foot length)

No joy on the reverse screen, but when I started pressing buttons, I discovered it works as a Video feed. Press Video. Press Back and it comes on as an AUX feed. Because I wired the positive to the reverse light (back up light), it only turns on when in reverse, but pressing the extra buttons to see how close I am to the car behind when parking is a pain. Plus when I put it in Drive and start moving, it issues me a warning that it is turning the video off (which by this point is a blank screen because the power is off to the camera). To get back to Android Spotify mode, I have to press more buttons.

I've used the Setup function to ensure the Reverse Camera Function is on and entered Engineering mode to ensure the settings are right (notably NTSC for the NTSC ENREDO brand camera)

(1) Front Monitor RVC = NTSC
(2) Rear monitor 1 RVC = NTSC
(3) Input signal setting 1 RVC = NTSC
Engineering Menu Settings:
7.7 HU 22 Parameter (4/16) Rearview camera = SRVC
7.7 HU 22 Parameter (2/16) 8 RDS Functions : activated
7.7 HU 22 Parameter (2/16) 10 IC Asia : not installed
7.7 HU 22 Parameter (2/16) 11 Rear cover not available - changed to available, made no difference
Because the camera works, it obviously is a software setting issue. Next I will try hooking up the Autel OBD scanner to see if it has anything, but if anyone has more expertise in NTG4.7 settings, I would appreciate it.